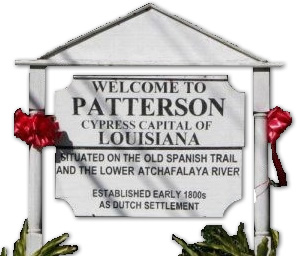 PUBLIC INFORMATION

5K COLOR RUN ANNOUNCED

New garbage pick-up

PATTERSON WATER SYSTEM Public Water Supply ID: LA1101006
Consumer Report
Notice to Contractors

Nestled on the banks of the Lower Atchafalaya River, Patterson lies twenty miles north of the Gulf of Mexico, amid the cypress swamps and lazy bayous of southern Louisiana. Enjoying the best of Louisiana's freshwater and saltwater fishing, splendid waterfowl and game hunting, and Mother Nature's best recreation, the City of Patterson is truly a, "Sportsman's Paradise".
From pioneering aviation and a world-class lumbering history to the Atchafalaya Golf Course and the Harry P. Williams Airport, Patterson is a unique mixture of old and new, a perfect example of southern living at its best!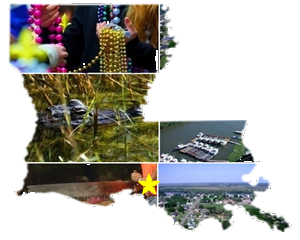 Home to about 6000 residents who enjoy a laidback lifestyle with small-town friendliness, coupled with accessibility to big-town features and attractions nearby, Patterson is a great place to live.